RoosterBio is Ready to Deploy cGMP Cellular Starting Materials for Your hMSC Based Therapeutic Development
The current COVID-19 global pandemic requires a rapid deployment of resources to combat and contain the outbreak with diagnostics, vaccines, and therapeutics. RoosterBio is the only company in the world with an off-the-shelf and ready to deploy inventory of cGMP human bone marrow hMSC working cell banks and bioprocess media for manufacturing hMSC based therapeutics. Partnered with bioprocess recommendations and protocols, these cellular starting materials are ready to be implemented immediately at your cGMP manufacturing facility for further manufacturing of therapeutic doses. Equipped with U.S. FDA Master Files and industry leading characterization profiles, RoosterBio's starting materials will streamline your IND submission and clinical translation.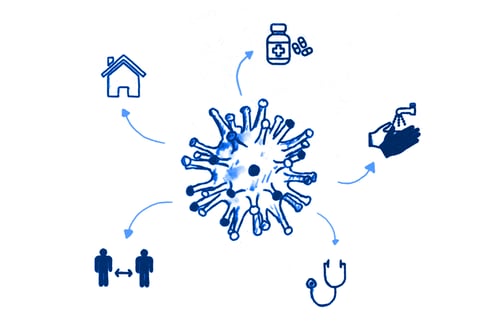 With 70% of cell therapy clinical trials for COVID-19 being MSC-based, MSCs are in the forefront due to their anti-inflammatory and immune-modulatory capabilities. It is very important to know how to scale up your MSC production and manage risks in order to simplify and accelerate your transition into cGMP manufacturing for clinical testing. View our COVID-19 Webinar Recording to learn more on how to plan a successful Mesenchymal Stromal/Stem Cell (MSC) therapy for rapid COVID response!